Indeed, the 'proximity marketing market size was valued at USD 42.1 Billion in 2021 and is projected to reach USD 292.9 Billion by 2030, growing at a CAGR of 31.9% from 2023 to 2030.' (Verified Market Research, 2023).
What is an example of proximity digital marketing?
We apply proximity technologies such as Bluetooth beacons, Wi-Fi & IP identifiers, geofencing, near-field communications (NFC), mobile campaigns, digital out-of-home, and QR codes to map useful marketing information by location and communicate with utmost relevancy.
Here are a few examples of campaigns we have run:
Targeting tourists (with international mobile phones) within the walking catchment area of popular tourist attractions. We used this data to sell last-minute walk-in tickets.
Targeting commuters as they arrived at central train station hubs to encourage them to purchase products from the local retail shops
Targeting home buyers that were within certain neighbourhoods with invitations to see their local showhome and inspire them to upgrade.
Encouraging sports goers to purchase a match programme as they enter the stadium.
Things we could help you with
As you can see, when considering proximity marketing, there are many innovative marketing techniques and possibilities to consider.  If we worked together we would start with your business objectives and brainstorm from there to create the perfect proximity marketing strategy for you.  Here are some ideas to kick start your thinking:
Drive more in-store visits
Trigger ticket sales
Promote merchandise sales
Run special promotions / offers in-store
Give navigation assistance to consumers at events.
Create a PR stunt, using play and games, creating talkability.
Offer more content and encourage retention through value offering
Keep your customers updated with the latest trends or information about your product.
Connecting with your target audience
Proximity marketing is also a great way to collect customer data. For example, when a customer is in a shop, the shop can require them to exchange some personal information such as an email address in exchange for being able to connect to and use the WIFI. This then allows the shop to identify when that customer returns to the area, meaning they can target them with push notifications and remind them to revisit the store or target them with loyalty vouchers.
This also makes proximity marketing a great way of rewarding loyal customers and nurturing that loyalty so that they may continue to spend at your store.
QR code
QR codes are one of the easiest forms of proximity digital marketing to implement. These are codes that are scannable by the camera on standard mobile devices. Once these codes have been scanned, the user will be taken to a webpage. This could display anything a company desires, such as information, menus, deals etc. Simple, unintrusive, and easy to use, QR codes are an easy way to boost a business's digital marketing game and post-covid have grown in adoption worldwide.
One format we like particularly is using QR codes on Connected TV campaigns. We particularly like this idea as it provides an easy and quick way for viewers to access additional information about the product or service being advertised on the connected TV. By simply scanning the QR code with their smartphone, viewers can be directed to a landing page, a product page, or even an interactive experience that provides them with more information about the product being advertised. It also offers marketers further tracking opportunities to measure the success of the TV campaign.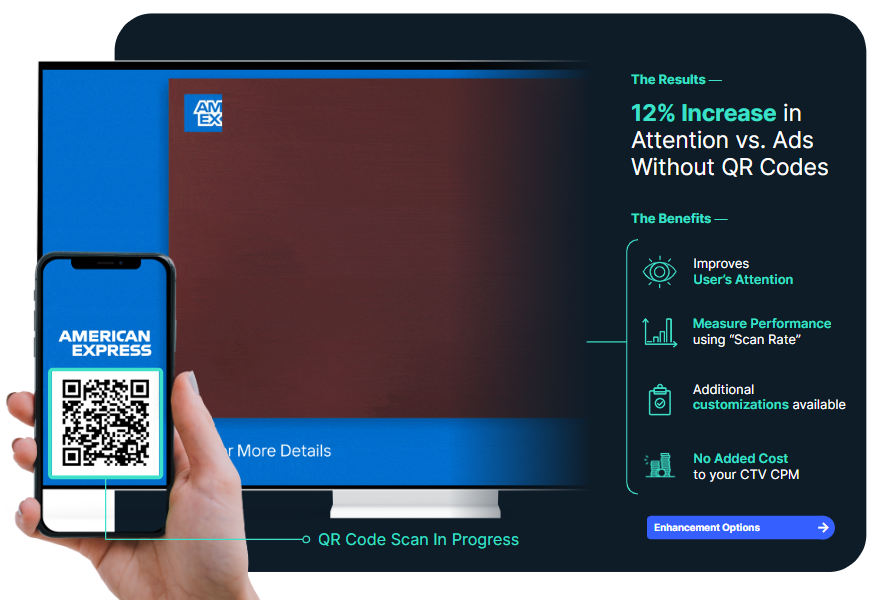 Digital out-of-home
Digital out-of-home advertising is another proximity marketing technique we like to use at Digital Willow to build awareness and consideration in focused geographical areas. This concept takes the pre-existing infrastructure of out-of-home advertising such as billboards and bus stop advertisements and turns them into digital displays. This media inventory is uploaded into Digital Willow's programmatic buying tool, whereby we can see what is available and buy the inventory based on location, size and type of digital panel.
Digital Willow were the first to book this Government Tourism campaign in Edinburgh using Digital out of home – where we adjusted the travel time based on location to show potential holiday goers how long it would take to travel to the Isle of Man.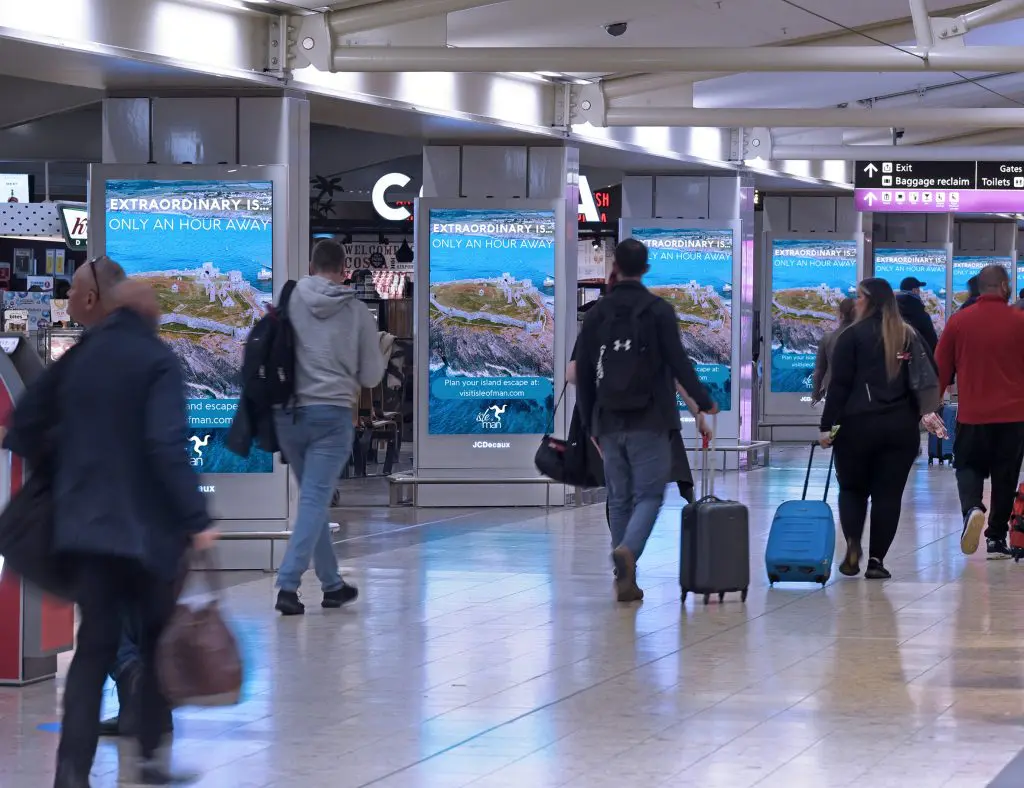 Check out the case study here.
If proximity marketing has piqued your interest and you think you might want to discuss some ideas with us don't hesitate to contact the Digital Willow team today.